Brilliant design and unparalleled craftsmanship.



DIVE INTO DIVINITY
Dive into the magnificence of Kashi Vishwanath Temple, the glory of Ramnagar fort, the splendour of ancient gateways, the grandeur of Gulabi Meenakari and the tranquillity of Ganga Ghats. Come, dive into the divinity of Banaras. Presenting Kaasyam - an exquisite collection of Gold & Diamond jewellery inspired by the divinity of Banaras.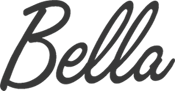 Bella is more than just a collection.It's an attitude. A statement.
A voice of those who don't look for comfort, but for opportunities to jump out of comfort zone.
It's a collection you can wear every day; to office, to parties, at reunions, at get-togethers, on road trips, and while shopping.
It's a collection designed for those who want to make every moment awesome and every day special.